Introduction
PPC GLOMAC now brings together all the possibilities of unique township planning and landscaping , dedication to safe living, commitment to lifestyle and daily convenience all in one place –  Aman Putri
Sprawling over 169 prime acres of freehold land is Aman Putri, a prestigious and upmarket development by PPC GLOMAC Sdn Bhd. Aman Putri  epitomises nature living in the heart of Petaling Jaya, as highlighted by renowned property researcher Mr HoChin Soon and The EDGE Magazine. Aman Putri  has been designated as one of the "HOT SPOTS OF PJ". Aman Putri is nestled at the edge of  lush tropical palms at the heart of  Sungai Buloh and is the only freehold landed property still available in the viscinity. The community  offers a unique lifestyle where modern living integrates with the pristine beauty of nature.
Surrounded by royally unique gardens and one of the "Longest Linear Parks" in Malaysia, Aman Putri is designed by acclaimed award winning landscape architect, Malik Lip & Associates, winner of multiple landscape awards from both the Institute of Landscape Architects Malaysia (ILAM) and the International Federation of Landscape Architects (IFLA).  Designed by "BCI Asia Top 10 Awards for 2009" winner,  NRY Architects,  Aman Putri's architecture is timeless and unique , with an interior that incorporates nature into the living space creating a comfortable, relaxing and  contemporary feel. Every unit is designed for the future vision of each owner, a unique aspect in design, minimizing the time and cost it would take to create the dream home. For the owner requirement of extra space, renovation programmes are made available.
The traditional design of each Terrace and Villa creates a spacious home setting, in harmony with the multiple generation family lifestyle. The room designs caters to the individual needs of all family members,a setting ideal for active interaction, family fun and private relaxation. Interested homebuyers will have choices from a wide selection of Terrace designs and built-up areas.
---
24'x75' VILLA
Aman Putri's current phase is an elegant and timeless home comprise of 59 units of freehold 2 storey terrace homes on a land area of 24′x75′. Large and spacious built-up area from 2,500sf featuring 4+1rooms design with double volume ceiling at living room area.
Placed on an elevated terrain and paired with spacious green area nearby,creates an ideal home setting further enhanced in a cul-de sac enclosure for a more comfortable and relaxing living environment.
North & South direction oriented units.
Limited South-East oriented units.
Short driving distance to existing Sg. Buloh  MRT / KTM Commuter station
1.2 km Linear Park in Aman Putri
Easy access via Guthrie Corridor, NKVE and Jalan Kuala SelangorSelling price from RM776,000.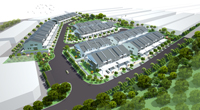 Site Plan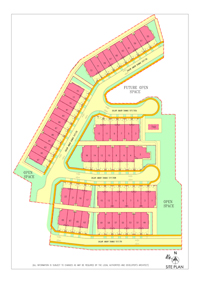 Aman Putri 24X75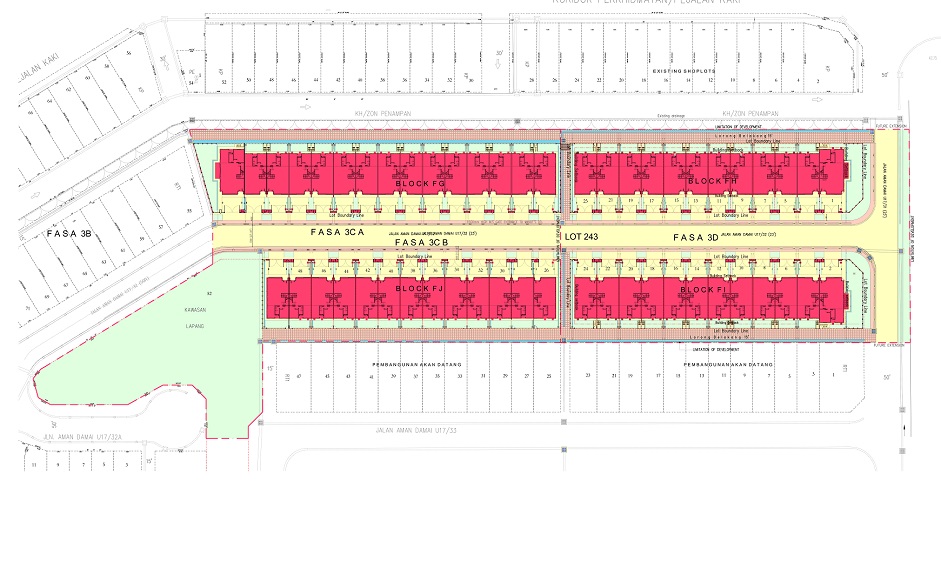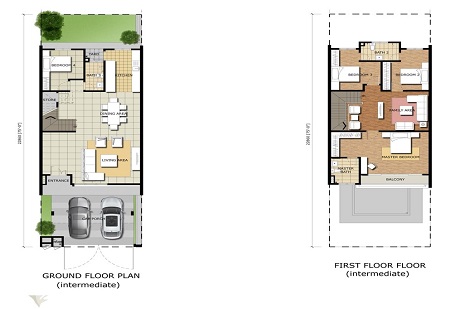 Phase 3C & 3D layout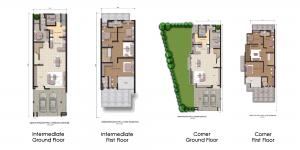 Phase 3A layout